I'll always remember Pete Seeger's performance in 2009 at George Wein's Folk Festival 50. It seemed like just about every musician from the day had joined him on stage for a spirited finale. I vividly remember the look of joy on the performers faces as they sang "Guantanamera."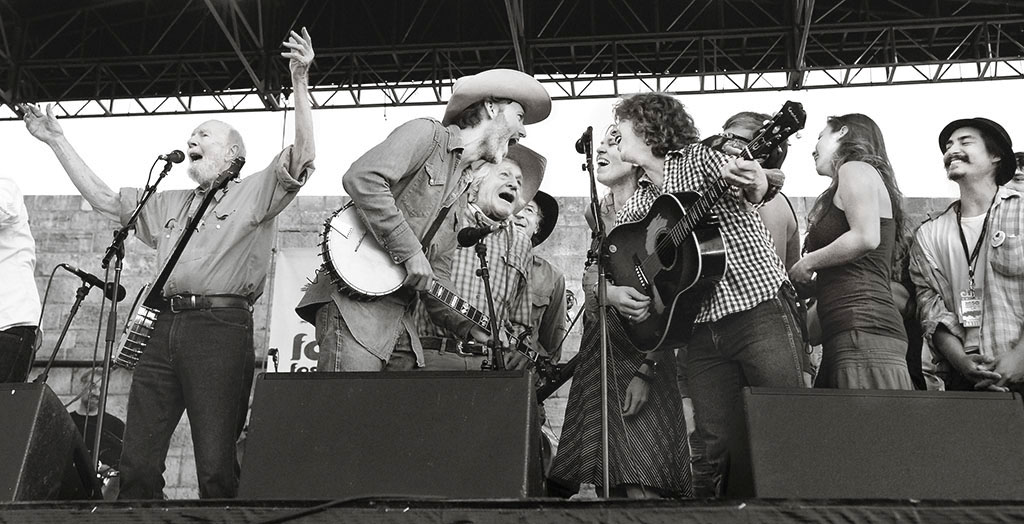 I had the biggest smile on my face as I captured these images. I was overcome with the feeling that I was a part of a special moment in time.
Judging from the look of admiration on the other musicians' faces as they lovingly watch Pete perform, I can see they probably felt the same way. You can listen to the set on NPR: Here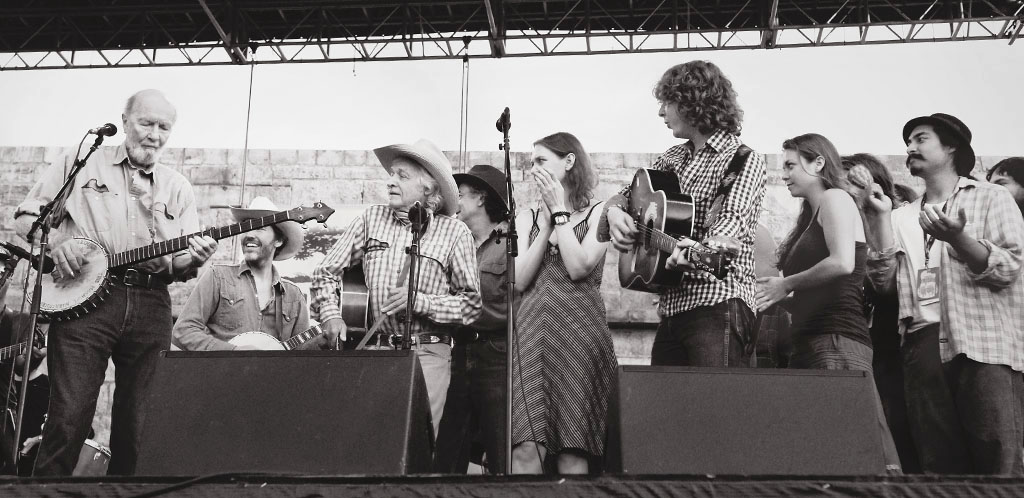 Rest in peace, Pete. Newport will miss you. Your legacy lives on.